The second round of this year's Champions League group stage matches were played yesterday and on Tuesday night. Here are our picks for winners and losers.
Winners:
Paulo Dybala
For the best part of this season, Paulo Dybala has looked like the biggest casualty of Cristiano Ronaldo's arrival at Juventus. In six Serie A matches so far, the 24-year old only has one goal to his name. His relationship with manager Max Allegri was said to be strained, and he was even linked to a move away from the club.
With Ronaldo suspended for Juve's match against Young Boys on Tuesday, Dybala got his moment. The Argentine forward scored a hat-trick to take his team to the top of H.
CSKA Moscow
CSKA must have not really rated their chances of proceeding to the Round of 16 after they were drawn in the same group as Real Madrid and AS Roma. That gloom that must have been compounded when they went 2-0 down to Viktoria Plzeň on match day one. However, they were able to claw their way out of that hole as they secured a crucial 2-2 draw.
They then went ahead to shock three-time defending champions Real with a 1-0 win on Tuesday night. They now lead Group G.
Lionel Messi
If missing out on the final shortlist for FIFA's The Best Awards was meant to be a sign of Lionel Messi's decline, the Barcelona maestro has not received the memo. He seems to be intent on reclaiming his place as Europe's most lethal forward. After scoring a hat-trick against PSV in their first match of Group B, he followed it up with a monstrous performance and a brace against Tottenham last night.
He now leads the scoring charts with five goals, two ahead of his closest challengers. Perhaps even more significantly, that is five more than Cristiano Ronaldo, who has topped the scoring charts in every single one of the last six campaigns.
Losers:
English clubs
It is now six years since an English side last won the Champions League. Liverpool came close last season, but they fell to Real in the final. This was also the first time since Chelsea beat Bayern Munich in 2012 that a team from the Premier League reached the final. Last season promised a renaissance, especially as five English sides featured.
This week has however served to show that there is quite a long way to go before there can be another English dominance. Manchester City were the only English team to win on match day two, and they needed a late goal from David Silva.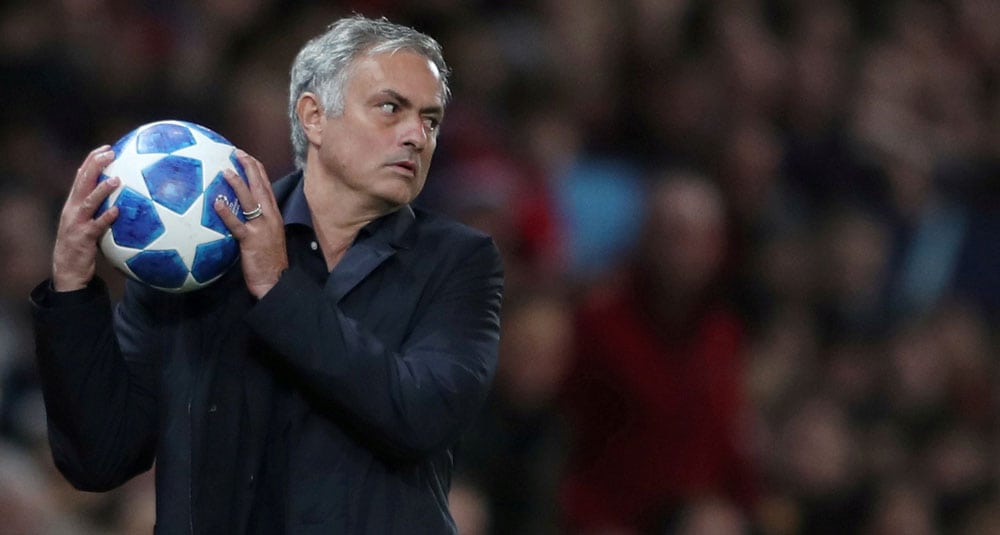 José Mourinho
Things appear to be tumbling from bad to worse at Old Trafford. Following a lacklustre 0-0 draw with Valencia on Tuesday, the Red Devils are now without a win in four matches. The future looks bleaker for manager José Mourinho with every passing week.
His two predecessors were both sacked after failure to qualify for the Champions League, the bare minimum that the club expects to achieve every year. Mourinho's men face the in-form Juventus in their next two fixtures in the competition.
Real Madrid
Real's grip on the European Cup looks in jeopardy now that Zinedine Zidane has left. Under the Frenchman, Los Blancos made history by winning three back-to-back titles. No other team has even won the trophy two times in a row in its present format.
The shock defeat to CSKA does not only dent their chances of winning their group, it also sends a message that the champions are fallible.