Eight matches into the new season, the Premier League has begun to take shape. Manchester City, Chelsea and Liverpool are setting the pace in the title race, with Arsenal and Tottenham following closely behind.
Here is a quick review of each of those team's odds of lifting the trophy at the end of the season.
Arsenal – 37.00
Unai Emery's evolution at Arsenal has been smooth and almost flawless. It was also rather quiet, which allowed the Gunners to ease their way into the top spots almost unnoticed. All that went out of the window, however, when they smashed Fulham 5-1 on Sunday. That result momentarily took Arsenal to third place, although they eventually ended the weekend in fourth.
Since losing to City and Chelsea in their first two matches of the season, the North London side are now on an impressive run of nine victories in all competitions.
Tottenham Hotspur – 31.00
It is testament to the great work done by Mauricio Pochettino at Tottenham that they are now in the conversation on title contenders season in, season out. The first fifth of their campaign has been a mixed bag of results, to say the least. They enjoyed a perfect start, including a superb 3-0 win over Manchester United at Old Trafford. Two defeats (to Watford and Liverpool) followed, although they have regained their groove with three consecutive wins.
Chelsea – 8.50
Chelsea have proven themselves in the very first weeks of the season to be the most underrated team in the title race so far. They have been every bit as impressive as City and Liverpool, yet they are still rather unfancied compared to those two. In that sense, their outright odds of 8.50 might represent the best value at this stage.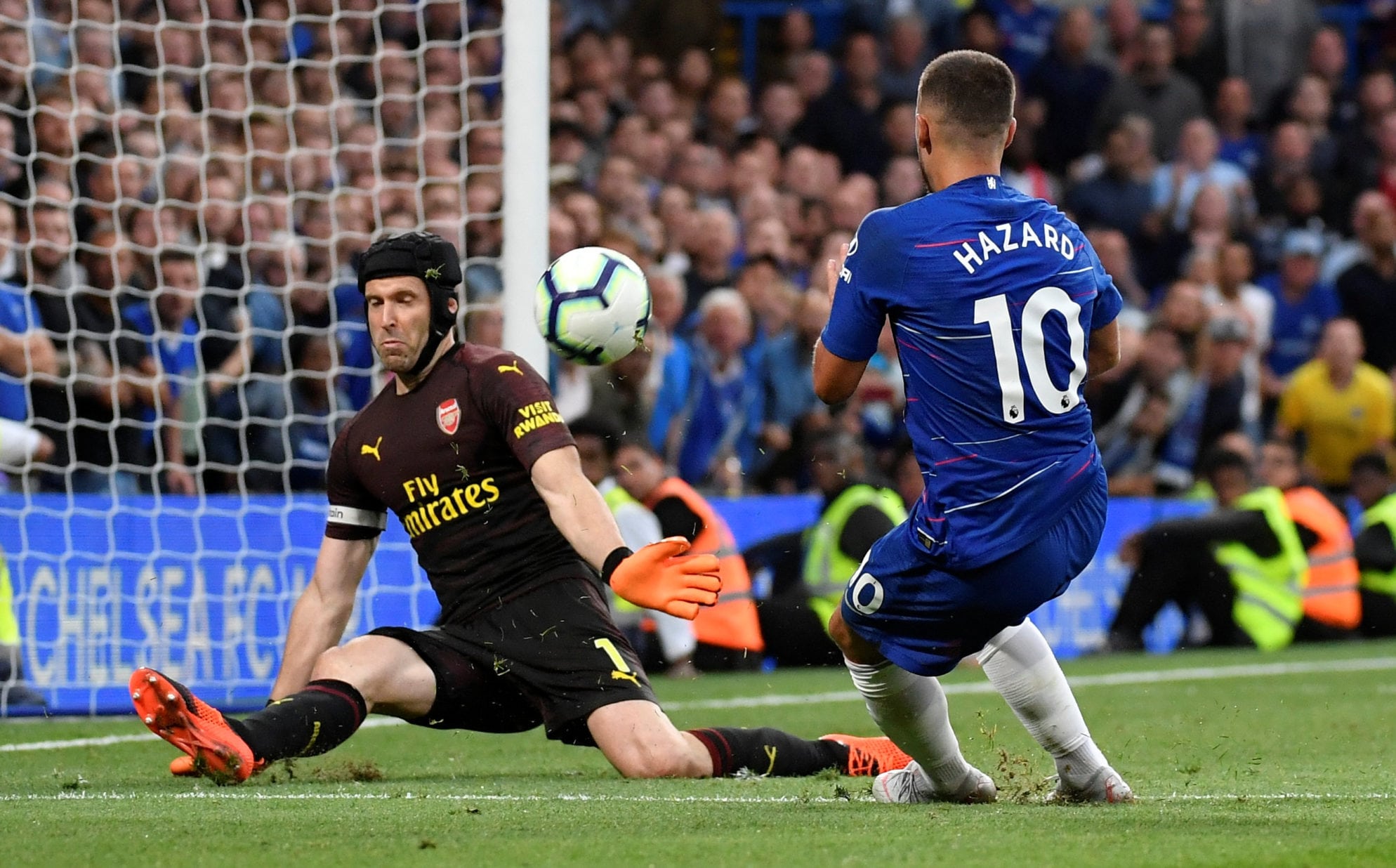 The Blues have been aided by the form of Eden Hazard, who has been the best player in the division so far. Only West Ham and Liverpool have managed to nick points away from Maurizio Sarri's team.
Liverpool – 3.10
When Jürgen Klopp took over at Liverpool in 2015, he acknowledged that it would take the team a while before they could genuinely compete for the title. He gave a timeline of four years, but he it finally looks like he has built a proper title-contending team within three. A seamless summer of signings helped to cover gaps in the team and augment on their weaknesses.
One big difference between the current Liverpool side and those of recent years is their ruthlessness against inferior opposition. While the Reds often stuttered in such matches in the past, they have won against every team they have faced save for Chelsea and City so far this season.
Manchester City – 1.60
So rampant were Manchester City on their way to the title last season, it was very difficult to look past them again this time around. They only lost two matches in the entire campaign, and became the first team in Premier League history to hit the 100-point mark.
They appear to have simply picked up where the left off last season; they have scored more goals (21) than any other team so far, and alongside Liverpool, have conceded the fewest (three each).